CORONA VIRUS UPDATE
As we continue to face the growing threat of the Covid – 19 virus, we have decided to further modify our hours in order to protect our employees as well as our customers. Effective immediately we will be closing our doors at 4pm daily, therefore our last pickup will be at 3:30pm.
As an essential business we will continue to do our best to service our customers & support our community while at the same time respecting all the procedures that government officials have put in place.
Please check our website and social media pages regularly as we will post any changes or and updates to our operation through those means.
In the meantime if you have any questions or concerns please feel free to call us at 561-276-2386 or email at info@shopcoastalsupply.com
Together we will make it through this.
Your Friends
Coastal Supply Company
Impact Windows
For the Safety and Security of your Home.
Coastal Supply Company
South Florida Building Supplies
Since 2008 Coastal Supply has been providing contractors and homeowners in South Florida with the highest quality construction supplies along with personal customer service. Several of our team members are contractors by trade and bring their experience and expertise to bear in helping you choose the right products for your project.
As a family owned business our main goal is to build lasting relationships with all our customers. Providing friendly service, quality building products and workmanship, and expert advice is at the Core of what we do.
Your "One Stop Shop" for building materials and expert advice.
Come visit our showroom in Delray Beach, where you can view our showroom displays and discuss your project with our consultants who will be more than happy to guide you in the selection of the right products and materials
We have full lines of Millwork, Cabinets, Doors Windows, Specialty Lumber, Hardware, Stairs, Decking and Rails and Columns to name but a few.
We carry leading brands such as: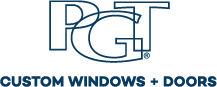 Our fleet of delivery trucks enables us to serve all  of Palm Beach, Broward and Miami-Dade Counties
Call or Visit Coastal Supply Today, and experience the Coastal difference.